The Slappening
(To experience the full content of the game in better quality and with a higher fidelity to what we envisioned, it is highly recommended to download the game by clicking the download button at the bottom of the page.)
Nominated for Swedish Game Awards 2021, Game of the Year & Best Art Direction.
Winner of GGC public choice award
The Slappening by Two Headed Studios is a 3D, single player platformer game for PC. Play as a kid trying to escape the school after being traumatized from being slapped after a haircut. Roll around and spit your way through the halls, and avoid the hands at all costs. Discover the handy cast and their quirks as you fight for your neck.


Over 2k Plays!!
Controls:
Mouse: Look around
WASD: Move
Right Mouse Button: Aim
Left Mouse or Z Button: Shoot
Space bar: Jump (hold to jump higher)
P: Pause Menu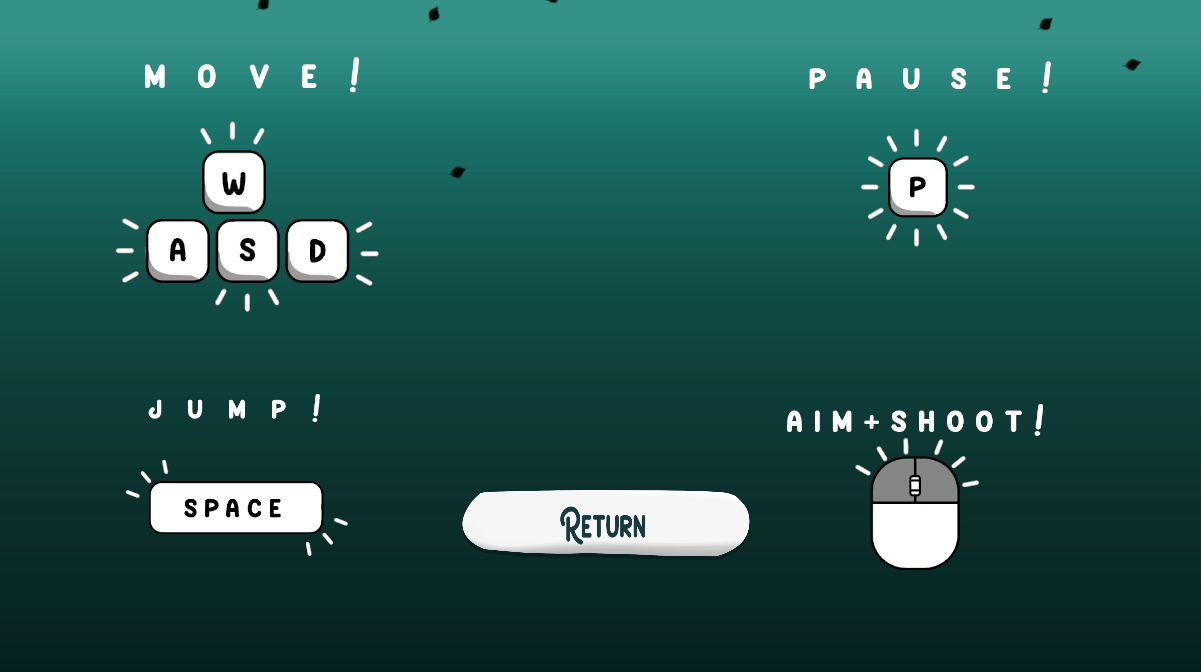 Team members and roles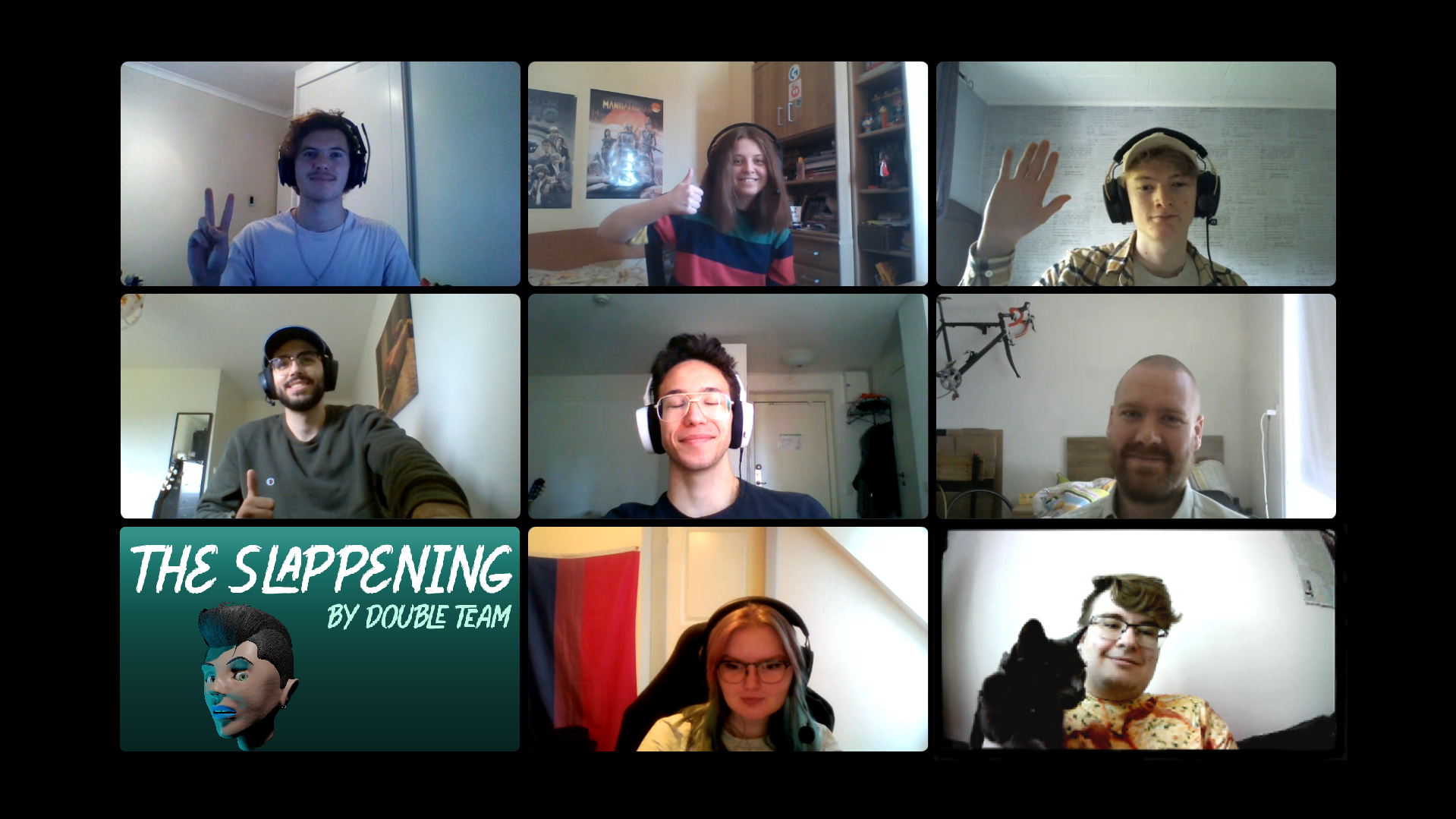 Christian Le Roux: 3D environment and graphics, level design

Desislava Atanasova: 3D environment and graphics, level design
Eskil Ettehag: Engineering , programming, level design
Jad Tawbi: Programming, level design, QA
Leo Wognum: 3D environment and graphics, animation, music & sound design, level design

Peter Mathiesen: 3D environment and graphics, level design
Sarah Norén: Producer, UI designer, level design, QA
Theo Flejmer: GGC responsible, QA lead, UI programmer, design
Game Design students at Uppsala University Campus Gotland

Made with Unity, Visual Studio, Maya LT, Blender, Substance Painter, Substance Alchemist, Logic Pro X, Adobe Photoshop.
Instagram & Facebook: @theslappeninggame
Twitter: @the_slappening

| | |
| --- | --- |
| Status | In development |
| Platforms | Windows, HTML5 |
| Publisher | |
| Rating | |
| Authors | Jad the Berry, TheoPaysRespect, Wognum, Sarah Norén - Zeevi, Christian Le Roux, dessgamess, petmath |
| Genre | Platformer, Puzzle |
| Made with | Unity |
| Tags | Comedy, Funny, Horror, Physics, Sandbox, Stealth |
Download
Comments
Log in with itch.io to leave a comment.
I am a head with no body and I have a mission to do. I must survive these walking hands of terror that are trying to slap me silly. The journey is long with lots of SLAPS, but I must make it out and find my body in this funny puzzle adventure game. Will I make it out??? Find out in this video. Quite a great game here and very well put together. I had a lot of fun playing this. Thank you for making this. Made me laugh lots.
hahahaa XD, Amazing!! Glad you liked it man!

-Jad (Lead Programmer)

I played The Slappening as part of the itch io Vault - this game is madness! Loved it:
very beautiful game well done <3
A very weird and fun game!